INITIATIVE FOR DIVERSITY IN BUSINESSES AND INSTITUTIONS Charter of Diversity
In November 2012, Zukunft Metropolregion Rhein-Neckar joined the "Charter of Diversity" initiative. Nationwide, some 1,300 companies and public institutions have already joined the network. The signatories undertake to promote diversity in their environment and exemplify a corporate culture that is characterised by mutual respect and appreciation. A further 21 companies and institutions signed the charter at the same time as Zukunft Metropolregion Rhein-Neckar. The initiative was launched in 2006 by Daimler, BP, Deutsche Bank and Deutsche Telekom. Zukunft Metropolregion Rhein-Neckar was the first representative of a metropolitan region to join.

regional activities Sport in Rhine-Neckar
The association Sportregion Rhein-Neckar offers regional activities and serves the interests of sports clubs in the Rhine-Neckar region by providing a forum where they can exchange information quickly and directly, creating synergies and new connections. Members of the association contribute their own ideas, organise themselves into project teams and thus play an active role in shaping the region's sporting landscape. Zukunft Metropolregion Rhein-Neckar e.V. has offered moral and financial support for Sportregion Rhein-Neckar since it was founded.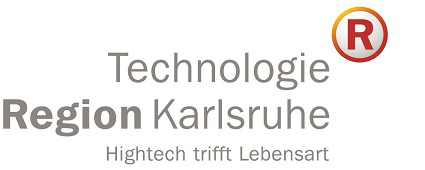 INTER-REGIONAL COOPERATION Technology Region Karlsruhe
In January 2011, a cooperation agreement was signed between Technologie Region Karlsruhe GbR and Zukunft Metropolregion Rhein-Neckar. Its aim was – and remains – to promote the development of common economic and research interests in the area, to boost regional cooperation and become one of Europe's leading economies in the medium term. Both regions are opening up opportunities for closer cooperation, especially in future technologies such as process engineering, nanotechnology, information and communication technology, the automotive sector and life sciences. The focus is on building close-knit networks, jointly developing research and development infrastructure and technology transfer.
INTER-REGIONAL COOPERATION Western Palatinate – Region of the Future
To intensify project-related partnerships in regional development work between Western Palatinate and Rhine-Neckar, the two regions signed a cooperation agreement in January 2013. The initial five year agreement covers the areas of business development, skilled workers, location marketing, science, e-government, energy, climate protection, healthcare, culture, tourism, and transport. As well as promoting joint projects and events within these areas, it aims to intensify the exchange of information and experience at the board and executive levels of both associations. In addition, the cooperation organises joint appearances at trade fairs in Germany and abroad as well as coordinated applications for state, federal and EU funding.